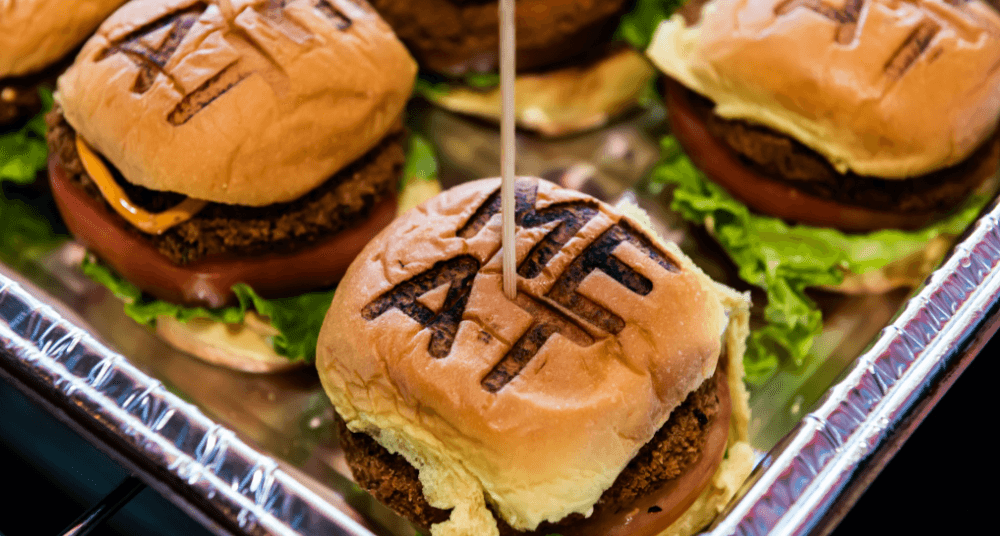 ---
We take this seriously!
M.E.A.T. Eatery And Taproom uses only the freshest, highest quality and expertly sourced ingredients in our recipes. From our housemase condiments to our proprietary beef blends - you can count on a delicious meal that will tantalize your tastebuds!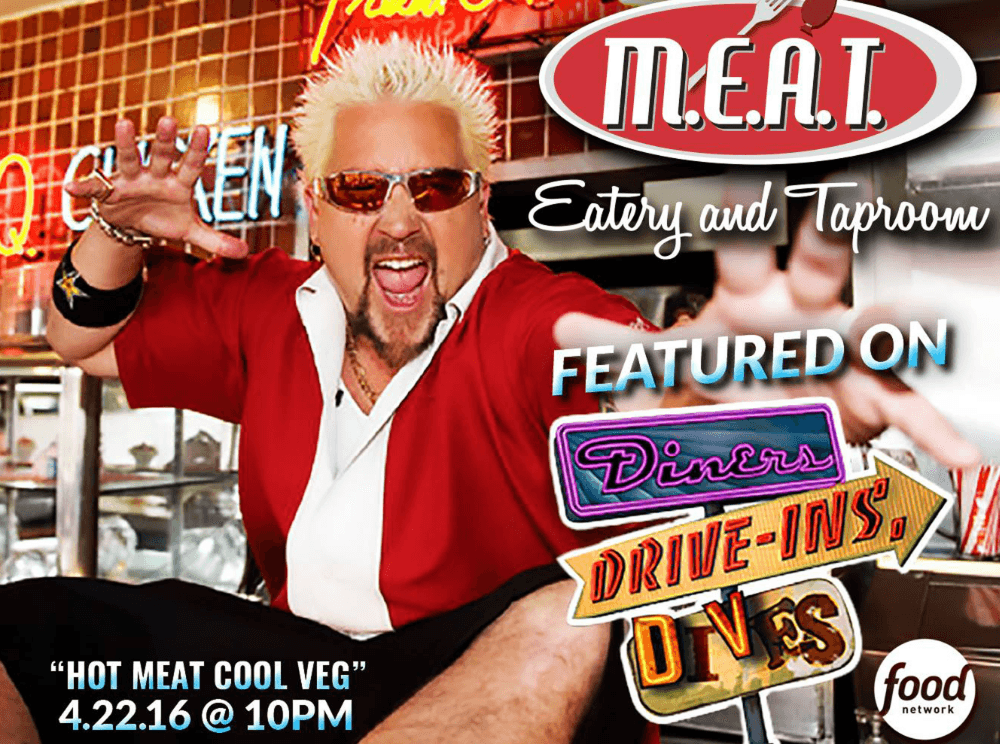 ---
Not your typical burger joint...
While M.E.A.T. is certainly a carnivore's dream, don't be fooled by the name, we also serve fish, chicken, veggie burgers & salads and other fun items like zucchini fries, smoked potato salad and homemade coleslaw. You'll also find 12 craft beers on tap, along with organic wines and micro-brewed sodas prepared without high fructose corn syrup. From our duck fat French fries to the homemade Nutella ice cream in our "adult milkshakes", M.E.A.T.'s menu is bursting with flavor and delightfully unexpected.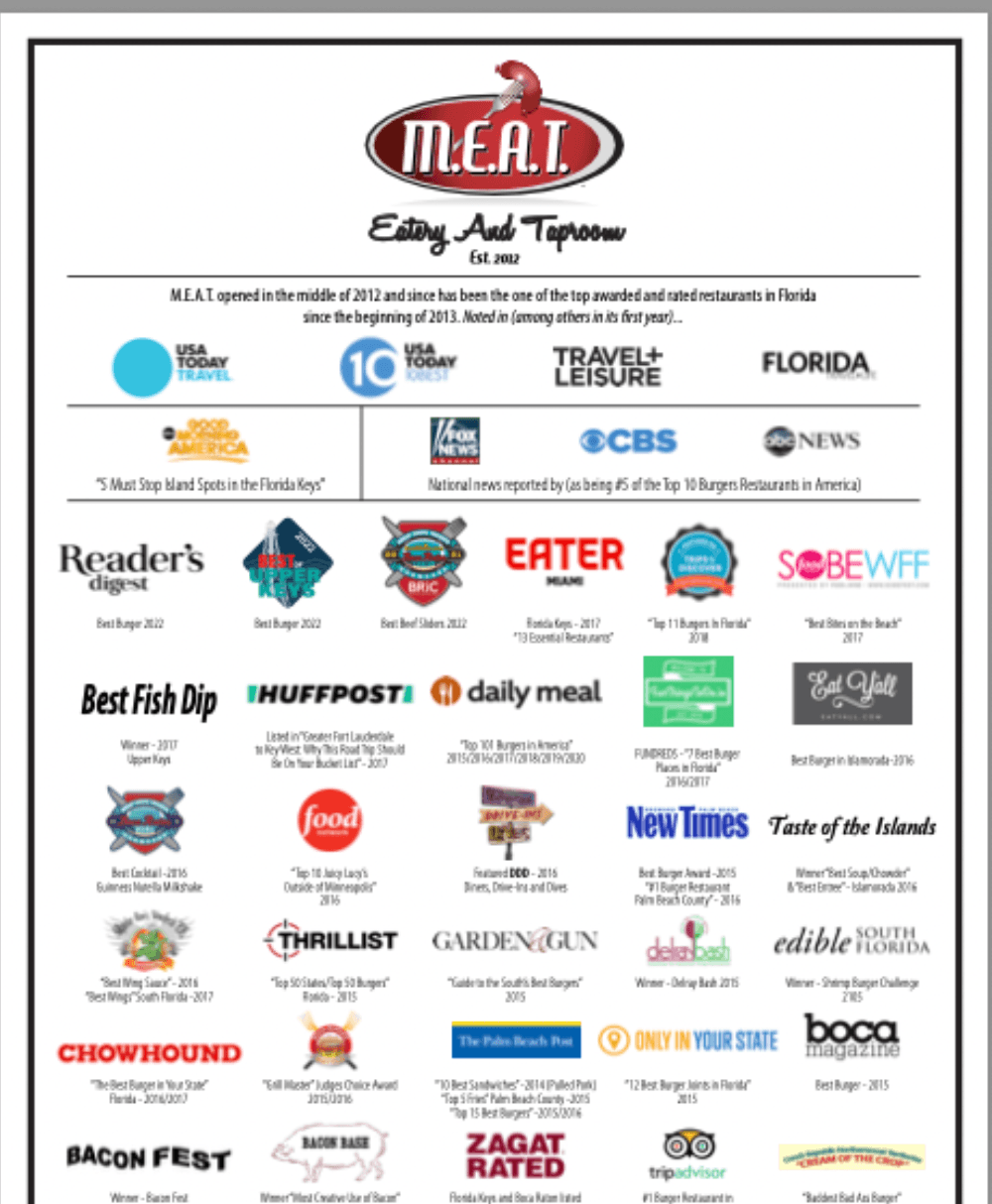 ---
We put our money where your mouth is!
Check out our over 40 Awards & Accolades.